No, it's certainly not unknown for me to write a goodbye note to a dear friend, yet it seems that every time one leaves me it's a necessity to get through the sadness.
I finally had to let sweet Anna go yesterday.
Anna came to me battered and weary. She was tied to a fence post and abandoned, terrified and alone when animal control picked her up. I took her in October of 2008 as one of my first rescues after returning to South Carolina. Instantly, I was in love. She was thin, her coat was short and in poor health, and her eyes spoke of fear, resembling a scared horse backed into a corner…yet she loved baby talk. I'd greet her every morning with a silly, high pitched voice, inconsistent fluctuations, and warped enunciation. She grinned from ear to ear.
When I brought her home she was apprehensive and afraid:
She blossomed into royalty: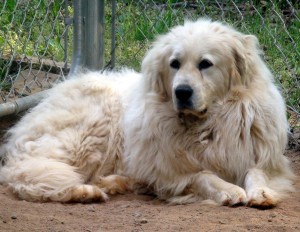 Anna conquered milestones during our time together. Initially she was terrified of everyone and every thing. She ran, she stressed and showed the whites of her eyes, and she questioned if other humans were genuine. Her doubt took over, causing her to bark and run. After finding out she was covered in bird shot, I understood this apprehension even more. Anna had been tormented in the life before our rescue, and she couldn't help but assume that people were filled with hatred.
Yet she grew. She opened her heart, and she welcomed love. She'd play, "guard," and she'd smile. Her smile was intoxicating. Her head hugs were soothing. The love that filled her heart began to overflow, and she welcomed the touch and interaction of other people. My terrified little girl turned into a social love.
Anna was diagnosed with Osteosarcoma after finding a tumor in her knee. We removed the leg to rid her pain and give her time with us. She was so strong and so committed to loving the life she'd found that she stayed with us for 7 months after her diagnosis. The pain, however, finally overpowered her, and as I watched her struggle I knew that most likely she had blown her remaining knee. Without that knee Anna could no longer support herself…or walk without pain.
I took her to the doctor, knowing deep down what would take place. However, I couldn't help but hope. Anna was a special girl to me. She greeted me with a smile every time I came home, even when she was sick. She thrived on my hugs and snuggled her head as close to me as the physical barriers would allow. Anna loved me wholeheartedly, and I knew that with every snuggle she was communicating her grateful heart and never ending love. Her heart was kind, her touch gentle, and her beauty untouchable.
Anna is free of pain now, and on that I must focus. I miss her beautiful, beautiful smile, but I'd rather her run through green fields and play with her friends than stay with me in agony. Anna was unique from the day I met her. I felt the tunnel to her heart and mind that I've mentioned before, and from that point on I knew she'd be a significant part of my life…and she was, most certainly.
Beautiful, beautiful girl, you are no longer a prisoner to questions nor excruciating discomfort. You aren't afraid of a brush, and you will eat canned food as much and often as you'd like. Mommy will greet you one day, not to worry…and I'll be expecting your head hug.