(Alaskan Malamute)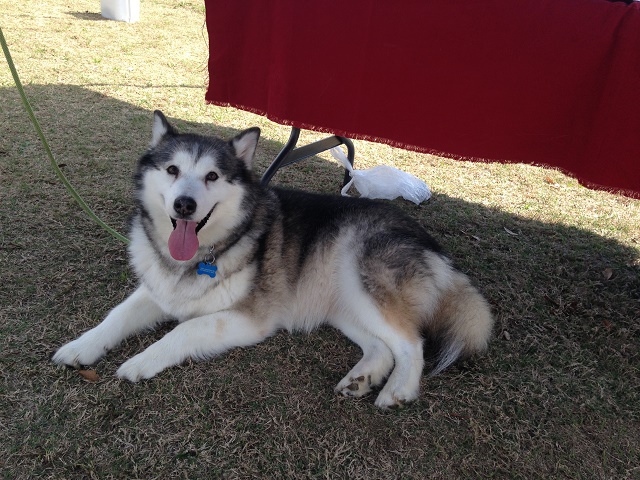 Althea is a victim of a neglect case in Raleigh, NC. She is one of the 4 that k9.5 took in. 31 dogs were seized from a breeder's home due to horrific conditions and poor health of the animals. Fortunately, Althea has forgotten her past and is enjoying the present. k9.5 looks forward to her future.
Althea is around 6 years young, and she's bright eyed and bushy tailed! Full of love for people, she has big smiles and kisses to give out, despite her past being full of unkindness.
Althea does love people tremendously, but she does not do well with smaller dogs or cats. She would enjoy a large male companion or being an only dog. She also requires a tall fence - 5-6ft tall. She enjoys romping in the yard and playing, as well as snuggling on the couch.
Althea deserves a life of luxury after living the first half of hers in a kennel. If you'd like to make sure she never worries again, let us know!
Page 2:
Althea!
return to Adoptable Animals