(Carolina Dog/Terrier mix)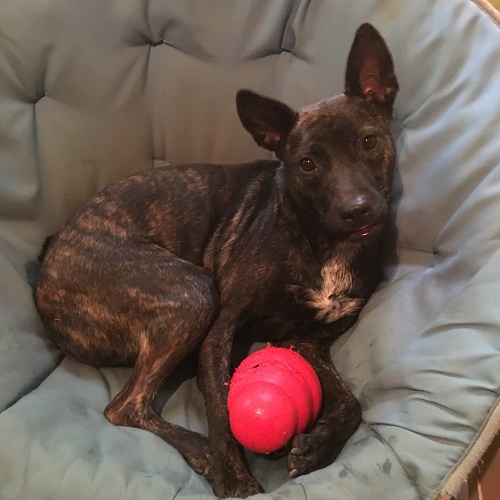 Matilda is a silly and happy girl that came to us at only 5wks old. After being left in a box at a garbage container, she fortunatley made her way to a kind shelter. One look and we had to take her!
(click to see larger photo)
Naturally we fell head over heels with this adorable little pup, so we nursed her to good health so that she could find her forever home.
Matilda is just under 2.5yrs old now (March 2017) and an energetic, active, and playful pup. Her legs are so long that she'd ace a runway, and her ears are so tall that they allow her to hear sounds on other continents. She has a beautiful coat and is one of the most unique and adorable dogs around.
Matilda is head over heels in love with the dogs in her foster home, but she is still working on proper etiquette when it comes to meeting other dogs. She would do best with a dog to play with and occupy her time, but introductions will require patience and monitoring. She simply gets overwhelmed and is a little afraid. As a result, she needs someone experienced in dealing with multiple dogs and getting them used to each other.
Matilda loves to sit in your lap, snuggle, give kisses and is overly friendly with humans. She likes children but we'd prefer older teenagers and older in her forever home if there are any children, only because of her energy level and her persnikity ways with new dogs. NO CATS in Matilda's forever home, please.
Matilda will need a fenced yard so that she can run and play without worry, and she must be on a leash when not in the fenced area. She will run off, if not. She is crate trained, house trained, rides well in a car and is a champ at the vet.
Matilda is a bowl full of funny antics, playful ways and kisses. She is one super duper ball of love, and she would love for her and a buddy to become best friends and be the apple of someone's eye. If you think this might be what you want, too, just let us know!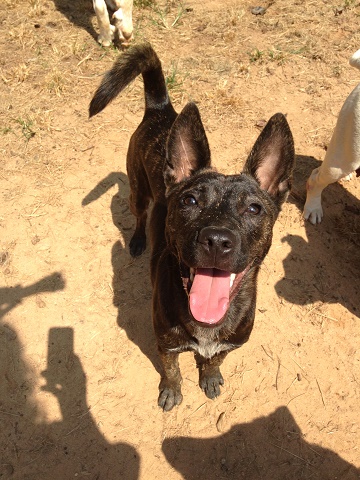 Cocker Spaniel
ADOPTED!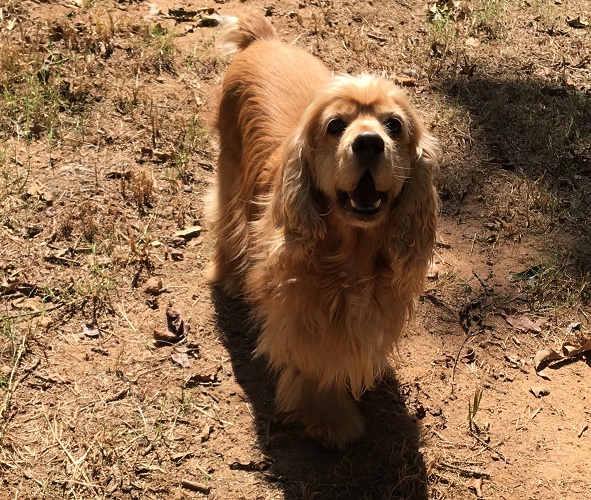 Arthur is a sugar sweet, senior Cocker Spaniel that has an abundance of great qualities. Gentle, kind, devoted, chirpy, laid back and again...sweet beyond words. He adores his people and is so accepting of pretty much everything (except other animals trying to eat his food...but can you blame him?). When it comes to darling dogs, Arthur wears the crown.
As an approximate 8 year old senior, Arthur does very well. He acts like a young pup, playing and running around the yard. He is in great health, but does have a cataract in his right eye. It doesn't bother him or stop him in the slightest, though.
**Arthur takes medication after experiencing a few seizures. On the medicine he's had no seizures and is doing well. He also has some separation anxiety because he loves his people so much. He will need someone who is understanding of this and willing to work with him. He is crate trained and goes into his crate well when his foster mom leaves, but he barks for a while. Otherwise he is fine and non-destructive. He will also need a fenced yard or to be leash walked at ALL times when not in a fenced area, as he will roam.
Arthur is as devoted as they come. He sticks with you everywhere you go and settles down beside you in whatever you're doing. If you're looking for the best friend around, this little guy is as good as they get!