Barnes - ADOPTED!
Great Pyrenees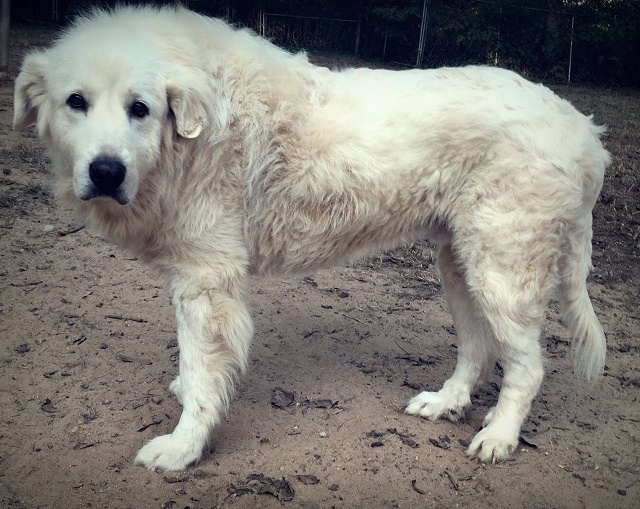 Barnes is a handsome 7-8 year old senior Great Pyrenees who obviously came from a neglectful past. He has long forgotten about that, however, as he sleeps on a soft bed, plays outside, and throws his head in your lap for a big hug.
Barnes came to us extremely thin, with a skin infection and parasites, but he's gotten past all that now. His coat is growing back nicely after being shaved to let the skin heal, and he's up to 95lbs. He's come a long way and looks so handsome!
Barnes is your typical, laid back, sweetheart of a senior male who makes everyone adore him. He does well with other dogs and cats, loves to go ride, loves treats and if you show him affection he is happy, happy, happy!
Barnes will need a fenced yard, as he likes to go out and enjoy the nice weather, but true to the Pyrenees breed he is a roamer. As a result, he'll need the fence to keep him safe.
Barnes is pretty hard to resist, so if you're looking for a man who will adore you to the ends of the earth, he may just be the one for you.
Page 5:
Barnes!
return to Adoptable Animals