---
---
We've made changes!
September 2010
k9.5 is excited about the recent changes in our rescue. Formally known as "Miss Alli's Rescue," after rescuing for 10+ years (although becoming "official" in 2004), we felt it was important to make a name change in order to reach out to more animals and further our efforts. We hope that it will better represent our goals and demonstrate what we strive to accomplish. Our new name not only signifies that we rescue canines, but it also emphasizes our focus - dogs that are larger, aged, and advanced in care - dogs that are just a little "extra." (visit About Us to learn more)
You'll also see a change in the website, as it differs somewhat from the "Miss Alli's Rescue" site.
We look forward to more success and hopefully one day finding that rescue isn't a necessity. We invite you to join us on our journey, reaching out to animals in need, educating the public, and finding permanent homes for animals that would have otherwise been euthanized...or worse. We want to make a difference. We'd love for you to help us do just that.
Miss Alli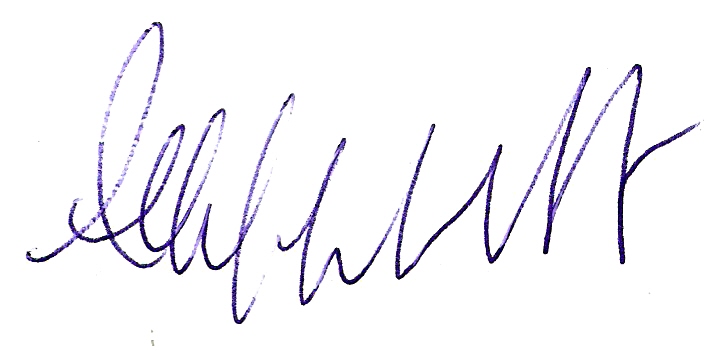 ---
"Designer Breeds"
It's all the rage!
Have you been fooled???
Today you can pick up any newspaper and find more and more "breeds" of dogs.  You can also find tremendous amounts of the ones that have been established for hundreds of years...too many in fact.  Yet we still have increasing numbers of so these called new "breeds" coming into play.  Some of these new ones include "Bugs" (boston terrier/pug), a "Goldendoodle" (golden retriever/poodle), and even a "Puggle" (pug/beagle).  They are even charging astronomical prices for these dogs...and people are paying the price for one common and well known breed...what people refer to as a mutt.
You hear the comment..."but they are so cute!"  Well, take a trip to the local pound...they have the same dogs and even more that are just as cute.  In fact, look at this website and see if you can tell the difference:
http://www.grumpybumpers.com/dogs/
Before you fall into a trap, think logically about what is taking place with these designer dogs and how people are being cheated and taken advantage of by greedy individuals who aim at getting a buck off of people.  Think of how foolish these people make those look who buy these dogs at outlandish prices.  Think of how the poor dogs are suffering in these backyard puppy mills, all as a result of people wanting to be fashionable.  Think of how many of these dogs, and others who are just as cute, are being destroyed b/c these breeders are supported by the public, and because others are allowing their dogs to roam while not spaying or neutering, resulting in mating with the dog down the road. Think about how EVERY animal in the shelters, EVERY "MUTT", could be labeled as a designer breed...for instance...
Humphrey, one of our rescues, could have been an regal Golden Pyrenees.  In northern GA there is a "breeder" selling this mix for $500 a dog.  Humphrey was found in a very high kill shelter on the south side of Nashville.  He is merely a mutt.  A fabulous mutt, none-the-less, but not a "pure bred dog."
Harry, another of our adorable rescues, could have been a German Beagle!  Wow...and international Beagle breed!  Surely it's the ambassador of all breeds in the land!  What a thrill to have a pet from such a line!!
Dixie, yet another of our rescues, is a Siberian Husky/Yellow Labrador ... what would you think if we named her a Siberian Labrador and sold her for $1000?
Calvin was a darling boy who we placed in a fabulous home.  He was full of charm and wit, and just as cute as a button.  He was simply a Basset Hound/Yorkshire Terrier mix.  We told him he was a Yorkshire Basset...a unique and rare breed cared for by only the highest of royalty in England, including the Queen herself.  Sure, it made him feel good to have such a distinguished heritage, but is it right to call him such, sell him for a bunch of money because he's cute and people will pay high dollar for him?  NO, it's not.
Bart was a lover of a dog that came into rescue and found himself spoiled rotten when he went to his new home.  Bart, a Pug/Dachshund mix could be called a "Pudach."  Perhaps the breed started with the first Mayor of Paducah, KY with plans of being the state dog?
Barnaby was a result of backyard breeders gone wrong, allowing their two breeding hounds from two different breeds, to get together by mistake...a Basset Hound and Beagle.  Should they have simply given him a name like a "Bagle" and sold him for high dollar as the new type of scent hound?
These ludicrous stories are no more ludicrous than the idea of putting two breeds together and convincing someone that it is a purebred vs a mutt, so that people will pay hundreds and even THOUSANDS of dollars for the dog.  Meanwhile the "breeder" is allowing the parents to be bred over and over and over again, tearing up their precious bodies and devastating them every time their babies are jerked away?  Is this really fair? 
We have enough cruelty in puppy mills across the country.  Please do not add to this by purchasing mutts for high prices.  Breeds were developed many years ago by those who worked to keep certain personality traits, working traits, etc, and they were bred for a purpose...guarding flocks, hunting, etc.  These animals have also been around for decades and started by people who worked hard to care for them.  Trace each breed back to it's origin and see how they all started.  Did they start because someone simply wanted to make some money?
PLEASE help spread the word and educate people as to what's happening.  Be responsible and do not get swept away into a heartless person's web.  Consider shelter dogs that need love and a chance not to DIE.  Do you have any idea how many dogs that are EXCELLENT WITH CHILDREN are put down daily, simply because there is no room?  Do you know how many dogs are destroyed because of their color?  Do you know how many dogs are destroyed because of their size?  "Rid the big, ugly, hyper or the dog with the sniffles since we don't have room."  Many of these dogs would have made someone very happy.  Many of these dogs are not housetrained so noone wants them.  Many of these dogs do not look Pedigree, so they are overlooked and euthanized.  It's a sad, horrid, depressing world in a shelter.  Save a sweet hearted dog from this stress and emotional pain.  Take one home, play, give kisses, and rejoice in the fact that you have a dog that you can love and one that will love you in return.  DEVOTE yourself to that pet and the pet will do the same to you.  THAT takes a great person....breeding mutts does not.