Senior Pets
Aged like a fine wine.
Senior animals are a fantastic group of rescued animals that, unfortunately, don't have the advantage for adoption like a cute little puppy or a stunning purebred. They sit at the shelters, most often not even given the chance to hit the adoption floor, simply because nobody wants an old dog.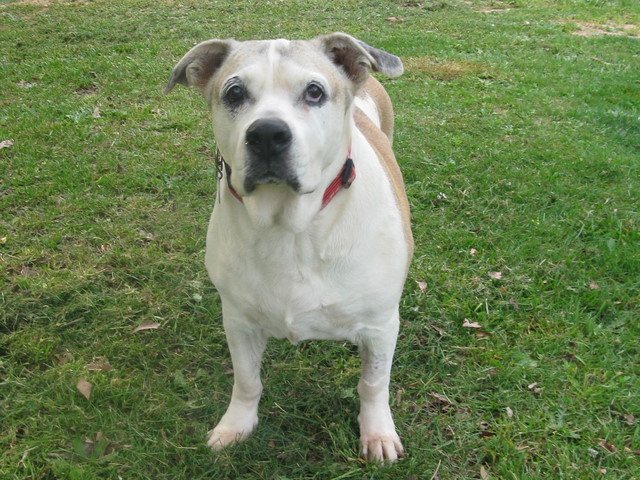 We love seniors more than we can express. We see an abundance of life in the aged animal vs. the adage of "old and decrepit." We feel that they deserve a chance at a happy ending, as well, and therefore do all that we can to save them from death on a cold table or floor. As we've stated many times before, it's heartbreaking to think an animal struggled through year after year as a stray, advanced in age, and then found his or herself dying without ever knowing love or even the taste of a dog treat. Also incredibly upsetting are those that think they have a family who loves them, yet they are discarded and abandoned at a shelter, in the sea of other animals, loud barking, hard floors, scary sights and sounds, and wondering why the family left them in such a place...and why haven't they returned?
To die in a shelter is dismal enough...but to be advanced in years and find your aching bones lying on cement surrounded strangers is even more tragic.
It's an injustice to think an older dog can't be fun. Seniors have some of the best dispositions and most comical natures. They tend to act with the notion that, sure, they've been around the block, but there are a still lot of undiscovered blocks, streets, paths, parks, planes, trains and cars to come, so no need in skipping the enjoyment!! Seniors are also more laid back and comfortable in life. They know what they want, they don't ask for much, and they are incredibly grateful when they receive it. They appreciate a cozy bed, a soft pat on the head and a snuggly hug to let them know they're not forgotten. They enjoy adventures and trips with their families, and they still want to be a part of the activities. Yes, it's unfair to tag them with a condescending tone, as they have more vibrance and good energy than you could ever imagine.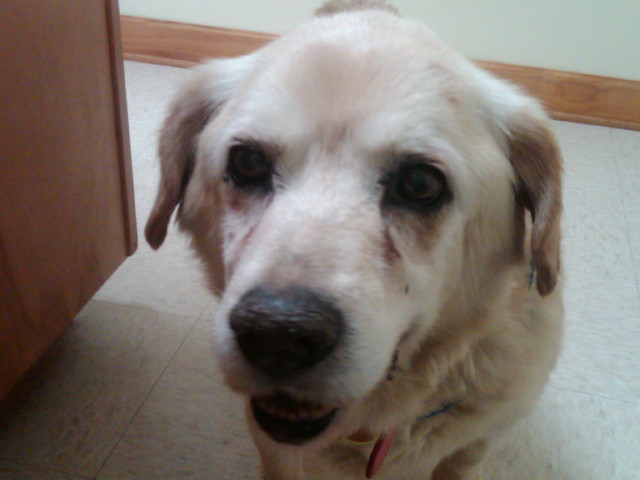 A common story is that people want a young dog or a puppy so that they can spend plenty of time with the pet, or that they worry about a senior adoption because the animal may die too soon or right when they get extremely attached. The truth is that any pet can die at any time - there are no guarantees. Sure, most often a younger dog will live a long life, but it doesn't mean that a senior can't be just as much fun and exciting. What's important to remember is not the length of time you spend with your pet, but the quality of enjoyment that comes along with being a pet parent. While naturally it's a blessing to have a lengthy amount of time with your beloved friend, the time spent with a senior dog is always a gift and a blessing, too, for they provide a love that cannot be minimized. The bond that a senior rescued animal forms with his or her parent is genuine and strong, and the animal's gratefulness is in abundance. They know that everything is going to be fine now, and they want you to know how thankful they are for giving them that second chance.
Don't downplay the immense fun and pleasure you can have with a senior pet. Instead, thrive on how great a relationship can be, simply due to love and commitment. Even when an illness sets in and the money is going out to help the senior feel good again or maintain a balance in health, you still share this bond that is irreplaceable. Often you find yourself getting even closer and enjoying each other more and more. It's a wonderful relationship.
So consider a senior for a pet. Help others see the joy in a senior pet, and encourage adoption. You will encounter an amazing friendship and receive a one of a kind love.