Spanky!
Bulldog Mix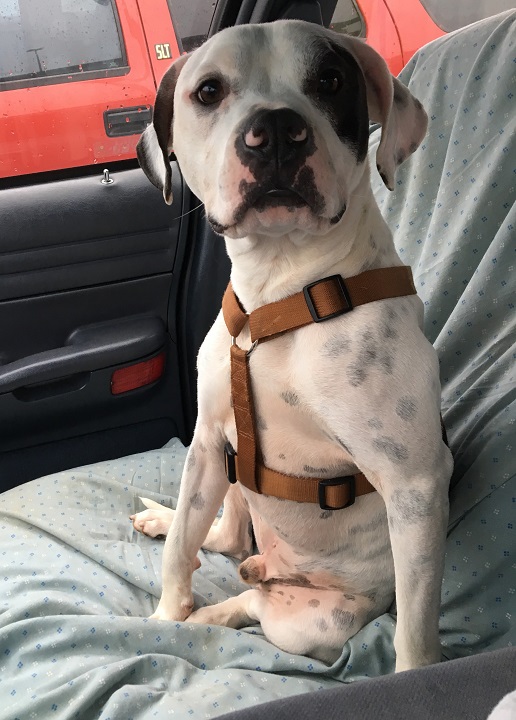 Donate directly Spanky's Fund here!
Spanky is a guy that is full of kisses and snuggles. Without question, he is one of the most affectionate sweethearts we've ever known. Love flows from this fella nonstop, and we just adore having him in our rescue.
Spanky came to us from a shelter and is now enjoying the comforts of his foster home. He loves the couch, loves his toys, and has done well with other dogs. He DOES NEED another dog that plays hard and rough like he does. More submissive dogs do not respond well to his bulldog style of play. He is too much for cats, so no cats in his forever home, please.
Spanky rides great in a car, lets you know when he has to go potty, and loves to be a part of what you're doing. He even tries to sit in your lap, for unbeknownst to him, he's not a 5lb lap dog.
Sweet Spanky came to us with a luxating patella. We are resting and bracing his knee, while also providing an anti-inflamatory and pain meds, to see if it will heal and prevent the need for surgery.
If you'd like to learn more about this little darling, just let us know!