The Sanctuary
The Sanctuary
k9.5 Rescue has some animals that will stay in our rescue on a permanent basis. These animals are our sanctuary members for various reasons, but are magnificent animals with an overabundance of love. We are proud to have them represent our rescue, grateful for their place in our lives, as well as all the lessons on life and love that they have taught us. We adore them and will remain devoted to their care.
Bogart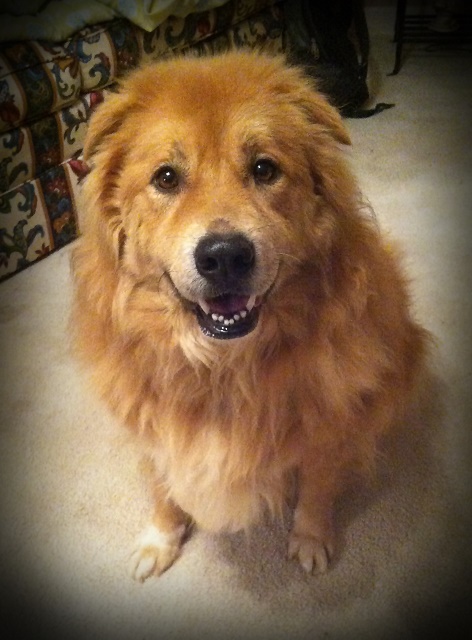 Bogart is a handsome senior Golden/Samoyed mix that came to us obese and struggling. After losing almost 20lbs, he was much happier and relaxed. Bogart's allergies, arthritis, hips and knee have now taken their toll on the old guy, and he's having a harder time getting around these days. As a result, and due to his advanced age, he's going to hang out with k9.5 for the remainder of his days. Coming from the GA heat that almost did him in, to the life inside a home full of soft beds and lots of love, he has been a happy boy. We are proud to call him the Sherriff of k9.5 Rescue, keeping everyone in line and looking super studly while doing so.
Keely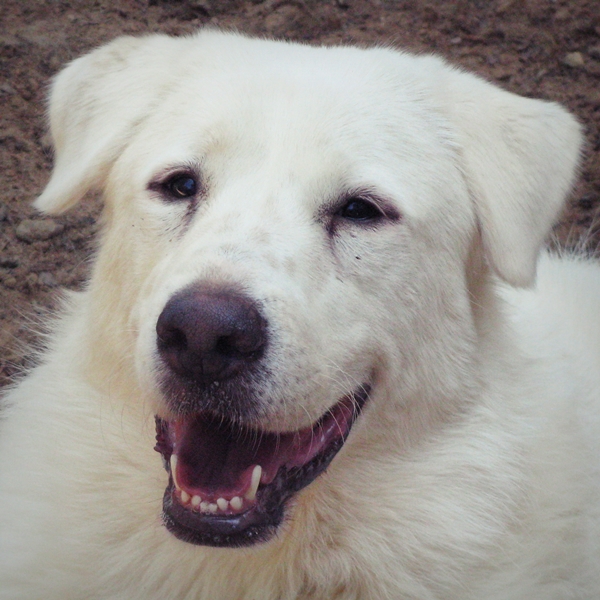 Keely is beautiful Great Pyrenees mix that has been in our rescue her entire life, due to her extreme shyness and fears. She is incredibly gentle and loving, but she is afraid of new people, new things and changes. Coming from a poor background as a pup, she blossomed into a stunning lady with the most expressional eyes ever. Since she was never adopted due to these fears and her senior age, we made this special girl a member of our sanctuary.
Kohlette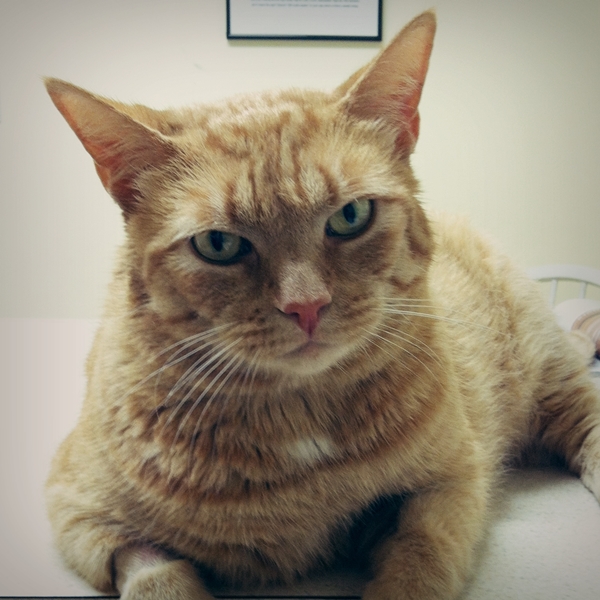 Kohlette, our resident rescue kitty, is a lovely and very sweet orange 7 1/2 yr old tabby that we found in the parking lot of Kohl's, snuggled tight underneath a car. After 2 1/2 hours of working to save her, we finally rescued her from danger after she wedged herself too tightly - she was only about 8wks old. 4yrs later, Kohlette suffered a terrible, terrible sickness that was so strange, the doctors could not pinpoint the illness. Consistent care paid off, however, and she survived, but as a result her personality changed. She recovered fully, is healthy, and continues to be an active cat, loving her daily activities and her dogs, but now depends on her familiarities. Kohlette enjoys taking care of the canines and making sure they receive a head rub daily.
"Sanctuary:"
a place of refuge and protection
Definition from: Merriam-Webster
Noelle's Knowledge
1. It can always be worse...so just wag your tail, give hugs & kisses, and it will all work out for the best...believe it!!
2. Handicap is a word made up by humans. Humans need to remember that animals don't have "handicap" in their vocabulary, and we never feel defeated!
3. The king size bed in Mom's bedroom is mine. I'm a good daughter, though, and let her sleep in it, too. That's the nice thing to do, you know - Always share!
4. Stand up for what you believe in and never give up. If you persevere, you will find the support that will walk you through the shadows, into the sunlight.